Music Generation Offaly/Westmeath (MGOW) is looking for young singers and instrumentalists who would like to be part of its regional choirs or orchestra during 2018/19.
Young musicians who play an orchestral instrument can apply to join the 'Sinfonia' orchestra, while those who enjoy singing can apply to join a 'Singfest' Festival Choir. This will be the fourth edition of Singfest, which has grown incrementally in size and popularity since its establishment in 2016, and the second edition of Sinfonia which returns after a hugely successful first year in 2017.
The Singfest Festival Choirs have limited places still available for children and young people aged from 6 – 18 years. No previous experience is required and there is no audition necessary – just a love of singing.
Sinfonia has openings for woodwind, brass, percussion and string players of grade 4/5 standard, aged between 11 and 18. Pianists interested in learning additional skills are welcome to apply. There is no audition but applicants should be recommended by their teacher. There are limited places available, dictated by instrumentation.
Both ensembles will meet for day-long rehearsals jam-packed with music-making, leading up to two Finale Concerts. Young musicians are required to commit to attending all rehearsals as well as the final performance, all of which will take place in Athlone Institute of Technology between the months of October 2018 and April/ May 2019.
Music Generation Offaly/Westmeath is delighted to be working with The Association of Irish Choirs (AOIC) and Maynooth University Music Department in the creation of these two regional music ensembles. Margaret Broome, MGOW Development Officer, explained that "to be able to bring the knowledge of two of the country's best known national music organisations – AOIC and Maynooth University Music Department – to Athlone IT creates a fantastic opportunity for young musicians to experience making music in a challenging, yet supportive and fun environment – whether it is their first time joining an ensemble, or whether it supplements their involvement in, for example, a school choir or orchestra. To see many young people returning each year is a joy and I think testament to the value of the experience."
The deadline for applications from interested singers and instrumentalists is next Thursday 11th October. Enquiries can be emailed to musicgen@offalycoco.ie Further details on both ensembles can be found at www.musicgenerationoffalywestmeath.ie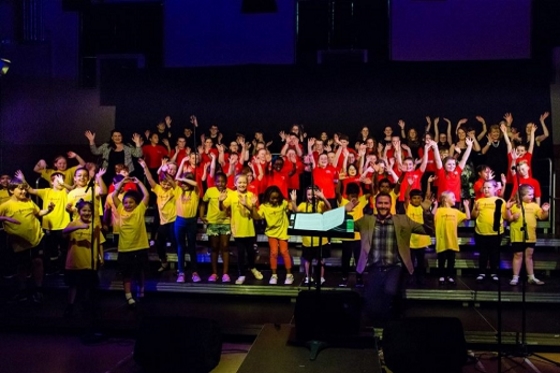 MGOW is a music education service for children and young people in counties Offaly and Westmeath. It is part of Music Generation – Ireland's National Music Education Programme, initiated by Music Network, co-funded by U2, The Ireland Funds, the Department of Education and Skills and Local Music Education Partnerships. Locally, MGOW is managed by Offaly/Westmeath Music Education Partnership and funded by Offaly County Council, Westmeath County Council and Laois-Offaly Education and Training Board. Visit: www.musicgenerationoffalywestmeath.ie