The Barrack Street Youth Band is set to take on a five-day tour of Edinburgh, jam-packed with performances and workshops in schools and venues across the city.
Formed in 2012, the Barrack Street Youth Band is part of Ireland's oldest band, the Cork Barrack Street Band, and currently has 55 members. The Youth Band is funded by Music Generation Cork City in partnership with the Cork Barrack Street Band and has created wider opportunities for children and young people in the local community to engage with music, learn an instrument and join the band. Its purpose is to inspire a lasting love and enjoyment of music in each of its musicians.
Setting off tomorrow, Thursday 21 June, the young musicians will begin their tour by attending a concert in St. Cecilia's Museum of Musical Instruments before gearing up for a performance-filled day on Friday at Newbattle High School and Ocean Terminal Shopping Centre. Saturday will see the band participate in a workshop with the conductor and members of the Bristo Community Concert Band followed by a special joint performance in the Bristo Baptist Church. The public will be treated to a concert by the Youth Band at The Mound plaza, before the young musicians round off the trip with a workshop with The Regimental Band of the Black Watch Battalion, Army Cadet Force.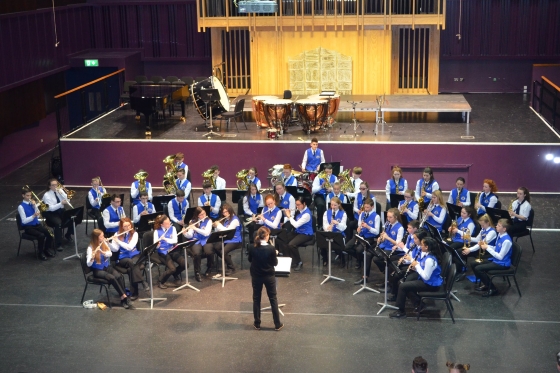 Recently, members of the Youth Band, who formed a Jazz Group, have shared their music with national and international guests, in performances for HRH Prince Charles, Prince of Wales and Camilla Duchess of Cornwall on Grande Parade, and for delegates at The Ireland Funds Conference 2018. Members of the band were also invited to participate and perform at the Music Generation National Musicians' Day at St Patrick's Campus, DCU earlier this year.
The Barrack Street Youth Band has performed at a variety of concerts, sport fixtures, schools, festivals and annual parades and has also played in the National Concert Hall, Dublin, as well as leading a parade down the Falls Road, Belfast. Next stop, Edinburgh!
For further information about Music Generation Cork City and other partnership programmes contact:
Margaret O'Sullivan, Coordinator
Music Generation Cork City, Cork Education and Training Board, 21 Lavitt's Quay, Cork City
E: musicgencorkcity[at]corketb.ie
T: +353 21 4907186