Photos: Leo Murphy
The city of Waterford buzzed with musical activity recently as Music Generation Waterford presented exciting events for children and young people in the area.
Summer Sing Out was a thrilling three-day singing camp for children aged 7 to 12 years. Presented in partnership with SprÓg Festival and Garter Lane Arts Centre, Summer Sing Out saw the children perform in cultural spaces all over the City, including Holy Trinity Cathedral, Central Library, the Medieval Museum, Greyfriars Municipal Art Gallery, and Christ Church Cathedral.
A wonderful team of musicians, including Fearghal Ó Conucbhair, Karen McMahon, Julie Quinlan and Ben Jacob, and volunteers Rebekah Mullane and Doireann O'Carroll, came together to help the children explore their natural singing voices in fun and engaging ways while touring the city. The children had the opportunity to make new friends, build confidence and gain new insights into their local history—singing their way around Waterford all the while!
The camp finished with a spectacular public performance in Garter Lane Arts Centre on Wednesday 1 August where the children sang, danced and even took on a little drumming across a large range of musical genres. They also showcased some of the artwork they made over the three days.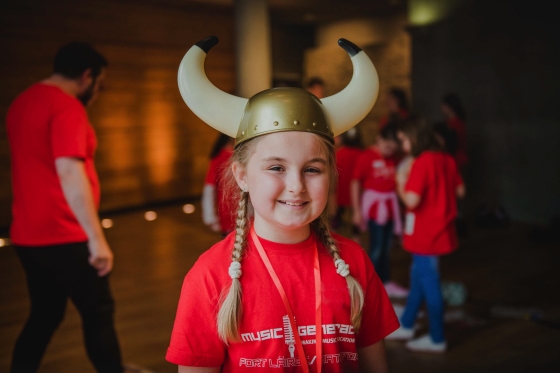 Only days after Summer Sing Out, Music Generation Waterford organised a Jazz Jam Session for young brass players on Sunday 5 August as part of the 2018 Spraoi Festival. The free event consisted of a workshop with the inspirational New York Brass Band, followed by an amazing street performance in Waterford's famous Applemarket.
Over thirty musicians took part on the day, coming from Waterford, Carlow and Cork, whose energy and tunes had members of the public dancing along with them.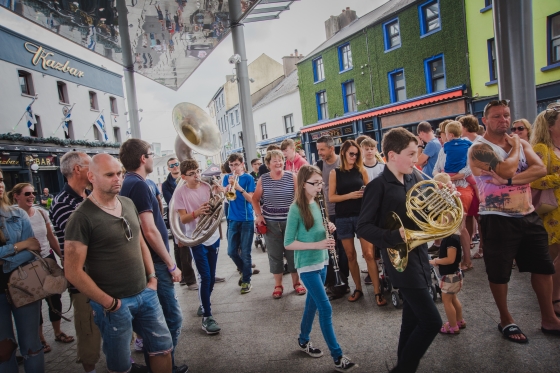 Earlier in the summer Music Generation Waterford presented a hugely successful three-day Teen Vocal Camp in June where young singers had the opportunity to develop their singing skills and gain performance experience under the mentorship of acclaimed singer and vocal coach, Gemma Sugrue.
For more information about this and other Music Generation Waterford programmes and events contact:
Shauna McCullough, Music Generation Development Officer
T: 058 51405
E: musicgenerationwaterford@wwetb.ie
https://www.facebook.com/musicgenerationwaterford/