Photos: Barbara Flynn
Following months of careful planning and preparation, Music Generation dlr began programming this summer with a series of workshops designed to increase access to musical experiences for children and young people aged 0-18 in the area. These workshops ranged from songwriting to musical theatre to introductory workshops providing tasters of what's to come from Music Generation dlr in the coming months and years.
Music Generation dlr kick started its programming in July with a week-long workshop with Alternative Entertainments at dlr's Youth Arts Facility, The Grainstore. 16 participants aged 12-16 tried out various instruments, learned about putting a band together, wrote their own songs and gained new knowledge about how to record music. The week wrapped up with a showcase of original songs for family and friends in the picturesque courtyard of The Grainstore.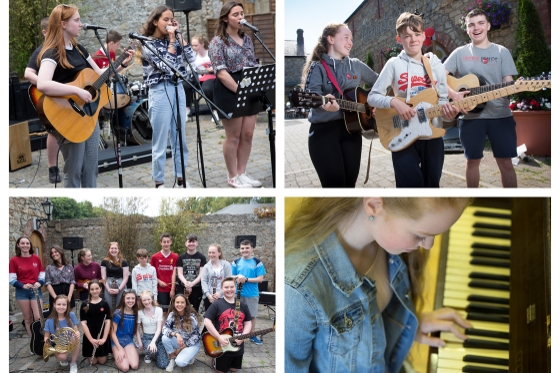 One week later, 200 participants were welcomed to The Studio of the LexIcon Library where they took part in five different workshops, each focusing on different age groups and musical instruments or genres. These taster workshops provided opportunities for young people to explore percussion and rhythm, play on brass and wind instruments, sing 'a capella' and enjoy all things rock. There was also a special early years workshop for parents, babies and toddlers. These workshops were designed to give the young people a flavour of what to expect from Music Generation dlr in the future, while also having lots of fun to boot! Music Generation dlr was delighted to work with so many local musicians for these workshops, including Paul Seeber, Martin Meegan, Rebecca Maybin, Ardu Ensemble and Barry Rycraft, the majority of whom are from the county.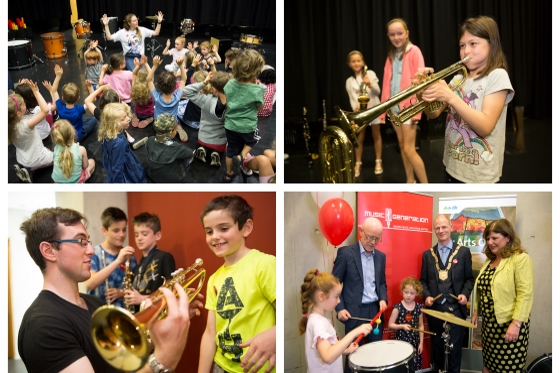 The series of summer programming concluded with a Musical Theatre workshop at The Mill Theatre, Dundrum, facilitated by Kaeylea VanKeith and Onelia Soldini. 16 participants aged 13-18 with an interest in Musical Theatre explored repertoire from favourites such as Wicked, Chess and Waitress, while also experiencing the choreography and staging involved.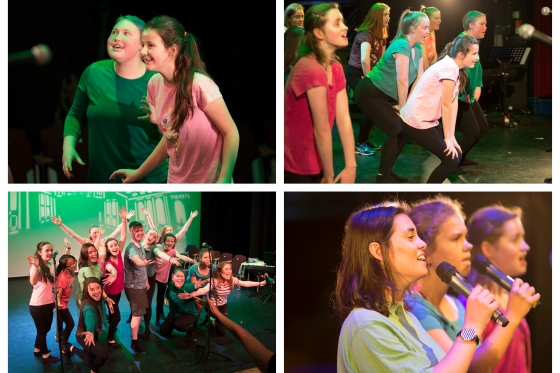 These summer workshops may have come to an end, but from the autumn Music Generation dlr will commence group music tuition in primary schools and early years settings. There will also be a number of 'music hubs' for 13 - 18 year olds. Keep an eye on the Music Generation dlr Facebook page for updates and details on future programmes and events.
For further information contact:
Dr Jennifer O'Connor-Madsen, Development Officer, Music Generation dlr.
The Grainstore dlr Youth Arts Facility, Cabinteely Park, Sycamore Avenue, Dublin 18.
t: 01 2047930
e: musicgen@dlrcoco.ie
https://www.facebook.com/MusicGenerationdlr/