Friday 20 September 2019 marked the fourteenth annual Culture Night, the all-island celebration of arts, heritage and culture. On this day, arts organisations, venues and public spaces across Ireland opened their doors to host a programme of free late-night entertainment, events and performances, where many of our Music Generation partnerships once again joined in the festivities.
Music Generation Carlow's talented young musicians from the Mouthbox, BoomBrasstic and ReelIG ensembles showcased varied performances including singing, wind, brass and percussion and trad in Carlow Town Hall.
In Clare, Culture Night fell on the eve of the Musicale Festival, featuring musical workshops and performances by ZoDOMo and Elaine Hogan in Culturlann Sweeney.
Cork City joined a jam-packed line-up, presenting free rap and Gamelon workshops and seisiúns across a range of locations in Knocknaheeny, Hollyhill Library and Parnell Place bus station.
Music Generation dlr and Mobile Music Machine teamed up for'Sounds of Autumn,' a family-friendly concert in the LexIcon Library. Meanwhile, Blackrock Library celebrated its first Culture Day with music in the morning and afternoon.
In Donegal, visitors were treated to the sounds of The Donegal Youth Orchestra at an open rehearsal under the baton of conductor and composer Vincent Kennedy in the Regional Cultural Centre.
A full evening of activity kicked off in Mayo with performances by the Music Generation Mayo Uilleann Pipers and Music Generation Mayo Harp Ensemble in Mayo, Sligo and Leitrim Education and Training Board.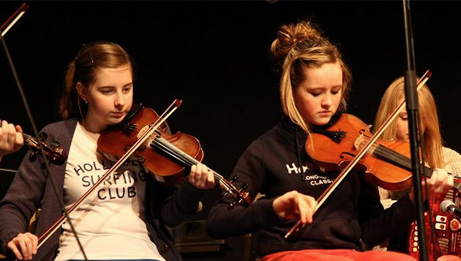 Offaly and Westmeath showcased a Choral Carousel of choirs in Offaly County Council, and an evening with the Music Jammers in Mullingar Library.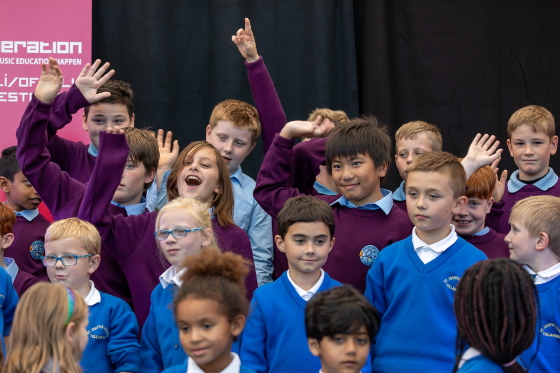 Music Generation South Dublin musician Laura Walsh delivered two ukulele workshops in Pearse Museum with Ukukeles available at the venue, or the option to bring your own and play along!
Wherever you were, we hope you had the opportunity to experience Culture Night and all it had to offer! For more information about the full programme in all counties visit CultureNight.ie