Music Generation is delighted to announce the following appointments within the National Development Office.
Anita Butler, Aoife Ruth, Cecelia Molumby and Mairéad Duffy join a growing team at the National Development Office who drive the strategic development, financial management, communications, and professional support for the network of Local Music Education Partnerships (LMEPs) throughout Ireland. Through its network of partnerships in 25 cities and counties in Ireland, Music Generation creates some 67,000 opportunities each year for children and young people to access high-quality, subsidised performance music education.
Music Generation's National Development Office welcomes ...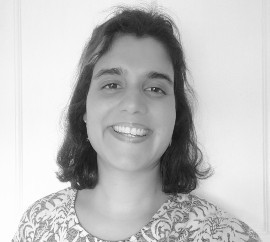 Anita Butler appointed as Finance & Administration Officer
Anita Butler is Australian-Irish with a Bachelor Degree in English and Theatre Studies and a Postgraduate Diploma in Integrated Human Studies. Originally from the Southern Highlands of NSW, Australia she has enjoyed living in Dublin with her family for nearly a decade.

Anita has several years' experience working in operations and as a project officer for the Australian Government, State Revenue Office of Victoria, where she was a key player in substantial modernisation of revenue collection processes. Anita has also volunteered in arts organisations such as Screen Hub and performed in the Melbourne Fringe Theatre Festival. Anita has been an office manager and worked in operations roles for several years in Ireland before working at Music Generation.

Anita has a great love of music, has played violin from a young age and performed in bands over the years. Music has made a hugely positive impact on Anita's life and she is delighted to work in an organisation that helps children and young people experience the power and joy of music performance in their lives.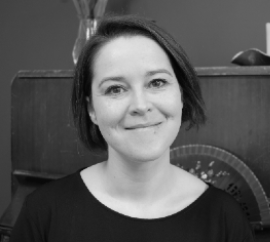 Aoife Ruth appointed as Reporting & Analysis Manager
Aoife Ruth is a researcher, educator and qualified psychotherapist. She holds a BA (Hons) in Politics and Sociology, a HDip in Psychology, and an MSc in Integrative Psychotherapy. Her Master's research focused on supporting musicians' mental health and Aoife is passionate about working with musicians to develop personally and professionally. Her original research in these areas has attracted the interest of international performing arts medicine organisations as well as mental health charities in Ireland. She is a third-level lecturer and trainer and her classes encompass a range of psychological topics relevant to musicians and those working in the creative industries.
Aoife has over fifteen years' experience working in the not-for-profit, charitable and public sectors - particularly in organisations with an equality focus - for instance, international development, adult education, and disability. In these roles, her work has involved monitoring and evaluation, tracking compliance, and setting up systems to report on the strategic and operational performance of organisations, among other things. Prior to taking up her role as Reporting & Analysis Manager with Music Generation, Aoife worked as a researcher in the public sector.
Aoife is a violinist/violist and keys player and has played with many rock, indie and folk bands over the years. She also has a keen interest in arranging and music for film and has contributed to soundtracks for nature documentaries (RTE's A Wild Irish Year and BBC's Wild Cuba: A Caribbean Journey) as well as feature films (Never Grow Old; Son).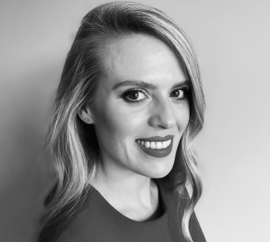 Cecelia Molumby appointed as Communications & Marketing Officer
Cecelia Molumby received a Bachelor of Music Degree from Maynooth University, a Professional Diploma in Education from Trinity College Dublin, and a Postgraduate Diploma in Kodály Music Pedagogy from the Kodály Institute of the Franz Liszt Academy of Music, Hungary. Cecelia also holds an M. Phil. in Creative and Cultural Entrepreneurship from Trinity College Dublin in partnership with Goldsmiths, University of London.

Before joining Music Generation's National Development Office in 2020, Cecelia worked in the Marketing Department of the Gaiety School of Acting – The National Theatre School of Ireland. Prior to that, Cecelia held positions in the Marketing & PR Department of Wexford Festival Opera as well as the Education, Community & Outreach Department of the National Concert Hall. Other recent positions include roles with the Kodály Society of Ireland and Sing Ireland's Youth Sub-Group.

As well as possessing a flair for creative marketing and public relations, Cecelia brings a wealth of knowledge as both a musican and music eductor to the role of Communications & Marketing Officer, and she is excited to be part of Music Generation's next phase of growth.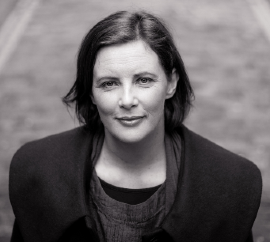 Mairéad Duffy appointed as LMEP Support Manager
Mairéad Duffy graduated from the University of Ulster with a BMus Hons and a PGCE in Music Education. During her university years in Belfast she was a member of the Belfast Harp Orchestra, who recorded and toured with The Chieftains. She was the featured vocalist in many of these performances, performing at Milwaukee Irish Fest and Carnegie Hall. She won the Nancy Calthorpe Memorial Prize for Irish Harp and Voice at Dublin Feis Ceoil.

Mairéad has studied choral conducting with Dr Doreen Rao, holding an Artist Teacher Diploma in Choral Music Education with Choral Music Experience. She returned to Carnegie Hall in January 2016 with members of the Senior Choir of St. Patrick's Academy, Dungannon to perform in Karl Jenkins' The Peacemakers. She is a past chair of TOSINI-Teachers of Singing in Ireland and is in great demand as a vocal coach/leader and musical director. She is artistic and musical director of Gathered Voices, a community choir based in Dungannon, Co. Tyrone.

Following a successful fundit campaign and support from the Arts Council of Northern Ireland she released her debut album 'Silver Tin House' as a singer songwriter in 2016. Mairéad is currently on a career break from St. Patrick's Academy where she has been Head of Music for the past twenty-four years. This career break has enabled her to become the Music Development Officer for Music Generation Cavan/Monaghan from January 2019 to December 2020. She has extended her career break to pursue the role of LMEP Support Manager with Music Generation National Development Office.
Music Generation is Ireland's National Music Education Programme. A Music Network initiative, co-funded by U2, The Ireland Funds, The Department of Education, and Local Music Education Partnerships.