All across Ireland Music Generation partnerships have thought up new and imaginative ways for young people to celebrate their musical creativity as part of this year's virtual Cruinniú na nÓg.
In Cavan/Monaghan, Music Generation will celebrate the musical creativity of pre-school children who, together with their parents, guardians and families are invited to tune into a suite of videos, online from 25 May – 13 June. To register to take part, email musicgen@cmetb.ie.
Music Generation Roscommon will host a series of online workshops for young musicians across a range of instruments, musical genres and levels of experience. To take part email musicgeneratonroscommon@gretb.ie
87 young musicians ages 7-15 from Music Generation South Dublin will take part in a virtual performance, in celebration of all of their work at hubs in Clondalkin and Rathcoole throughout the year. The performance will be premiered at 11am on 13 June on Cruinniú TV South Dublin.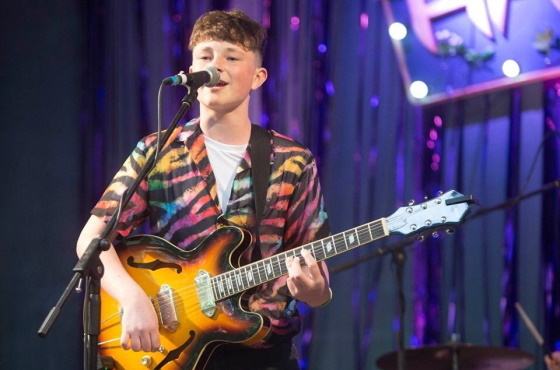 Earlier this month, Music Generation Laois issued an open call to young bands and musicians from all over Ireland to take part in its first ever Online Open Mic Night, a creative music platform for young people ages 12-18. A selection of the videos will be streamed on the Creative Ireland Laois YouTube channel at 8pm on June 13. Find out more
A songwriting competition is already underway in Wicklow, in partnership with the Local Authority, Music Generation and Mouthful UK. Tips, resources and full details about how to enter are available from Wicklow County Council. There will also be two virtual vocal workshops for young Wicklow singers, under 7 and 7-11. Find out more
In Dun Laoghaire-Rathdown, Music Generation is teaming up with Dabbledoo Music to prepare a series of videos that will go live on 13 June, designed to enable young people to compose their own music.
In an online workshop, Music Generation Tipperary will introduce teenage musicians to the processes of recording and sharing music from home, using free apps on their phone, computer or tablet.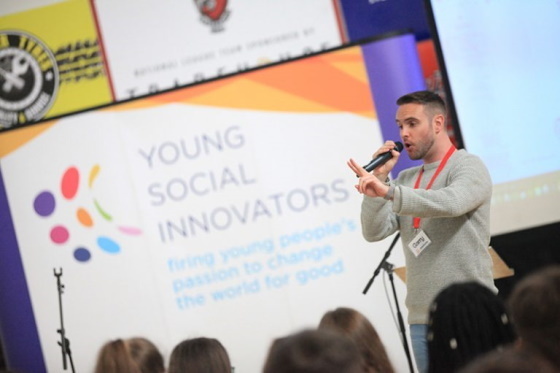 Together with their partners throughout the city, Music Generation Cork City has announced an exciting line-up of online activities for young musicians, crossing musical styles from trad, to hip-hop, to rock, pop and song. 13 June will also see the premiere of the latest release as part of the Lockdown Soundz series - a multi-generational project for children, young people and grandparents.
Songwriters and aspiring composers ages 13+ in Kerry are invited to a free songwriting Zoom workshop, with sessions beginning at 11am and again at 2pm. Participants will learn to develop lyrics and get new ideas for chords. To sign up, email musicgeneration@kerryetb.ie. Places are limited!
Music Generation Galway City guarantees fun and inspiration for young people joining its 'Speedy Songwriting Workshop' with musician, poet and songwriter Donal McConnon. No experience is necessary, but pre-registration is required by emailing musicgenerationgalwaycity@gretb.ie. The same day, Music Generation Galway City will be live on Facebook helping young musicians 'Shake, Rattle & Roll' by creating their own percussion instruments at home.
Music Generation dlr is launching a series of workshops aimed at teenagers interested in music for visual media, and music composition/arrangement in general. These workshops will happen later in the year, more information available at eventbrite. Dabbledoo Music and Music Generation dlr are partnering up to produce a special series of videos, which will go live on Saturday 13 June, these videos are designed to enable young people to compose their own music. Find out more.
There are lots more musical activities planned for the day, and we'll update this article as details are announced. You can visit the Cruinniú na nÓg website for full details of all events taking place to celebrate this free national day of creativity for children and young people.