2018 may have only just begun but our Music Generation partnerships across the country have hit the ground running. Read on to learn more about what's been happening this January.
Music Generation Carlow
Next month more than 100 young and professional musicians will gather in the village of Borris for the fourth annual 'Music @ Mount Leinster' Festival of traditional Irish music, presented by Music Generation Carlow. Have a look at the video below, taken at the 2017 Festival, for a taste of what to expect .

Music Generation Clare
Music Generation Clare's Creative Hub will see members old and new receive tuition on a number of instruments, while the Rock and Pop Orchestra and Junior and Senior Trad Groups are also back in action after the Christmas break this month.
Music Generation Cork City
Youth Work Ireland Cork Music and Rap Groups started back this week with support from Music Generation Cork City. New members are welcome at the late Tuesday night session from 7pm to 8.30pm to create and explore music, song-writing, instruments, rap, beats and more. For details on how to get involved contact Joe on 086-8274863.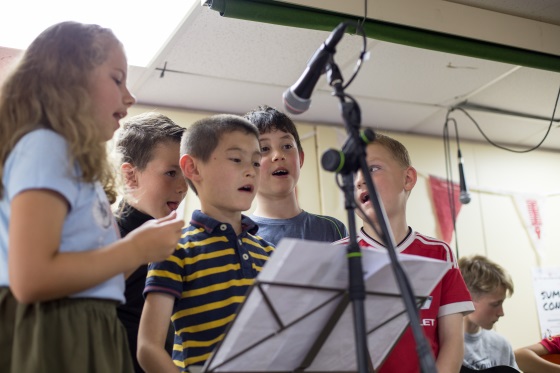 Music Generation Laois
Music Generation Laois welcomes back Ryan Molloy to work with the Trad Orchestra on a new and exciting commission to be premiered this year. Keep an eye on our social media accounts for updates on this new commission.
It was also announced this month that young musicians from Music Generation Laois, along with young musicians from the Donegal Music Education Partnership, will be participating in the 23rd Festival of Youth Orchestras, presented by the Irish Association of Youth Orchestras. See here for more details.
Music Generation Limerick City
The Rusangano Family, acclaimed musicians and tutors at Music Generation Limerick City and Music Generation Clare, gave a wonderful performance on The Tommy Tiernan Show on 17 January, no doubt inspiring the young musicians they work with! You can watch their performance again here.
Music Generation Louth
To kick off the New Year, Music Generation Louth has launched a range of affordable new classes, 'Introducing Strings', singing classes and 'Pick Up and Play', taking place at hubs in Dundalk, Drogheda and Ardee. See here for more details.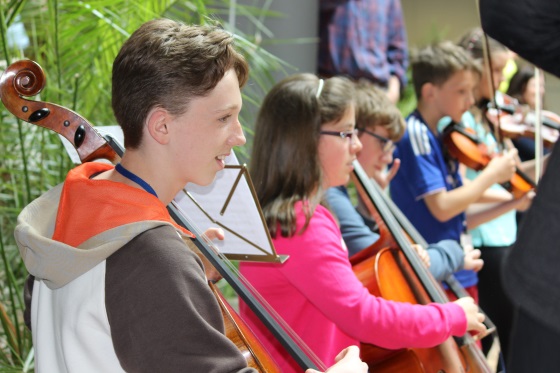 Music Generation Mayo
Music Generation Mayo welcomed Ciaran Tourish from folk music band Altan for a fiddle workshop in advance of his performance at Linenhall Arts Centre on 18 January.
The Core Mayo will offer new guitar, drums, singing, piano and keyboard lessons this month. To find out more about how to join as a member, visit the website here.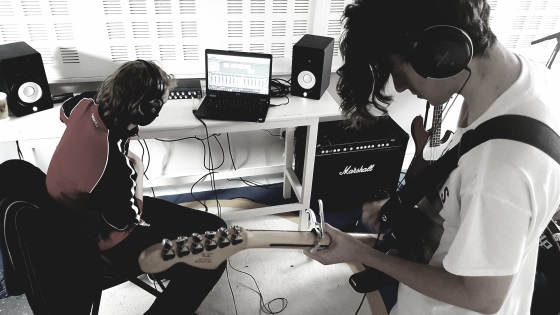 Music Generation Offaly/Westmeath
Music Generation Offaly/Westmeath, in partnership with the Association of Irish Choirs and Creative Ireland, announced the development of a day of workshops, rehearsals and a Big Sing, making it the Midlands' largest ever community 'Come and Sing'. Taking place on 13 May, see here for more details.
Music Generation Sligo
This month Music Generation Sligo announced the establishment of a new choral programme, 'Sligo Youth Voices', in partnership with Hawk's Well Theatre. This new programme offers children aged 9 - 12 years the opportunity to develop their skills in choral singing and reading music through exposure to a range of musical styles and experiences. See here for more details.
Music Generation South Dublin
Music Generation South Dublin kicks into action for the New Year with Hubs up and running in Collinstown and Rathcoole. See here for more details.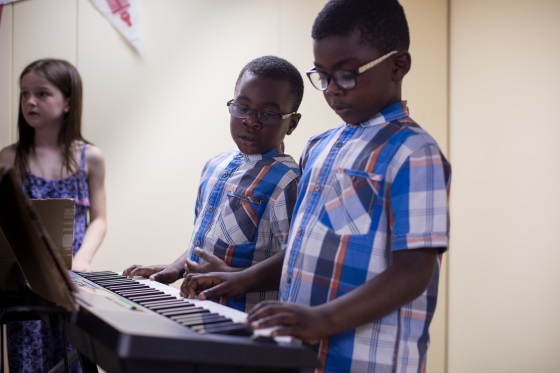 Music Generation Wicklow
Music Generation Wicklow has a few remaining places on its Jazz Ensemble. The Jazz Ensemble will participate in a series of workshops exploring jazz under the guidance of Matthew Jacobson and Paul McCarthy. To book your place, phone the Mermaid Arts Centre Box Office on 01 272 4030.
…And that's just a short round up of the dozens of projects, initiatives and opportunities being made available to young musicians throughout the Music Generation partnerships with whom we work. It may be January, but 2018 already looks bright!
For updates and latest news stay tuned to our website, like us on Facebook and follow us on Twitter.