Ciarán Somers
is a Music Education Partnership Member of Music Generation Carlow and one of the Directors of '
Reelig
'. Originally from Muine Bheag, County Carlow, Ciarán has been instrumental in the development of the annual '
Music at Mount Leinster
' festival, the fourth edition of which took place in February 2018 at Borris Vocational School.
Tell us about your background in music
I am a traditional musician and I play flutes and Uilleann pipes. I studied music in Waterford IT — BA in music and in DIT —MA in Music Technology.
I have worked as a musician and as a music teacher in Ireland and internationally and I have been teaching music and history at post primary level at Borris Vocational School for the past fifteen years, in which time I have seen the music department grow from a very marginalised subject in a leaky portacabin to a fully integrated and thriving subject area in a busy school.
I am also an associate for the new Junior Cycle for Teachers in the music area. I am looking forward to engaging with the new specification that puts the student at the centre of the learning.
How did you get involved in Music Generation?
I was a member of the original Music Education Partnership that made the application for funding for Carlow back in 2010 and had a significant hand in the planning of post-primary musical activity. 'Reelig' subsequently formed as a countywide ensemble for post-primary traditional musicians. Auditions are held each year and the group has performed at a number of local and National events. In 2016,
the group entertained the then Taoiseach Enda Kenny and US vice president Joe Biden
in collaboration with Music Generation Laois. In addition, for the past two years the group has
performed at the Creative Connexions festival
near Barcelona in Catalonia.
What does the Music Generation programme look like in your school?
I have been fortunate to work closely with the Music Generation Carlow Coordinator on a number of high quality programmes in the school including fourth year composition projects that saw contemporary composers
Linda Buckley
and Glenn Austin working with the students on a composition and performance. We have also had a choral programme in the school that have taken part in the end of year Music Generation concerts and in our own school shows and Christmas Carol services. These have enriched the musical landscape of the school and have stimulated further interest in the subject and in Music Generation's work in the county.
In addition, the students from the school and the wider hinterland attend the HUB lessons each week. There is a real buzz about the place on Thursday evenings and you can walk out of your classroom and into a huddle of fiddle players getting in some last minute practice before their lessons. It is honestly transformative for the school and for the community at large.
What do you like most about Music Generation?
Each Music Generation has its own unique and bespoke approach to addressing the gaps in the provision of performance music education. There is no curriculum or overarching template. It is highly rewarding to see children and young people progress into programmes in years three, four and five and especially to see them getting involved in initiatives and ensembles outside of their genres and comfort zones.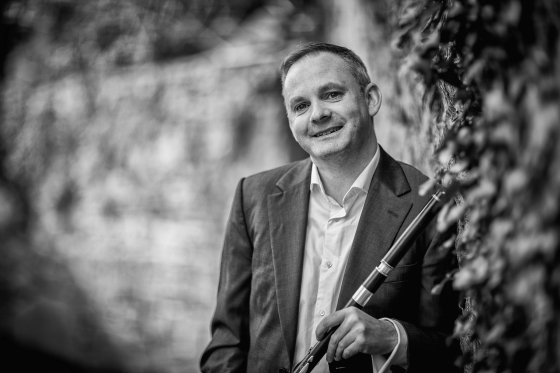 What music are you listening to at the moment?
I play Irish traditional music in two or three ensembles and still enjoy local sessions. I have just completed a collaborative recording project in Brittany, France where I spend a good deal of time and have been hugely influenced. I am listening to a lot of different music from this region at the moment. There is a lot of new music coming out of Brittany.
I also did a small tour in Japan over the Christmas break and will be travelling to Europe over the summer months to perform some of the material connected to that album with the group
COEFF 4
.
How important is music education in Ireland today?
It is extremely important that all music educators working with young people in Ireland today are advocates for the subject outside of our own immediate circle. Every child should have access to music in their lives.
Music can get sidelined and, sometimes, viewed as a mere window dressing in an educational context. We should all expect more. As a subject music contributes to the intellectual development of the child. Creative thinking and problem solving will be essential for the next generation and within the workforce; these skills can be fostered through music and music education.
What advice would you give to someone thinking about getting involved in Music Generation?
I actively encourage all parents of young children to find out what is happening in their area or school. Music Generation programmes offer a progression route from early years all the way to the end of post-primary.
For more information about programmes and initiatives at Music Generation Carlow contact:
Paula Phelan, Programme Director
Music Generation Carlow, Kilkenny and Carlow Education and Training Board, Athy Road, Carlow
t
: 059 9138583
e
:
pphelan@kcetb.ie
musicgenerationcarlow.ie