A host of summer camps are taking place for children and young people in all Music Generation areas of the country, providing opportunities for young musicians to enjoy music making throughout July and August.
Music Generation Carlow
launched Boombrasstic, a new big band programme for Carlow, in partnership with Carlow College of Music. Visiting Early Childhood experts Anna Newell and David Goodall also spent two weeks in Carlow town, working with Music Generation musicians from three counties to create work for the very youngest musicians!
The Cliffs of Moher were
alive with the sound of Music Generation Clare and Music Generation Limerick City
on the 12th of July, as more than 100 musicians of different genres and styles performed three shows in just over three hours, all with the support of Clare County Council.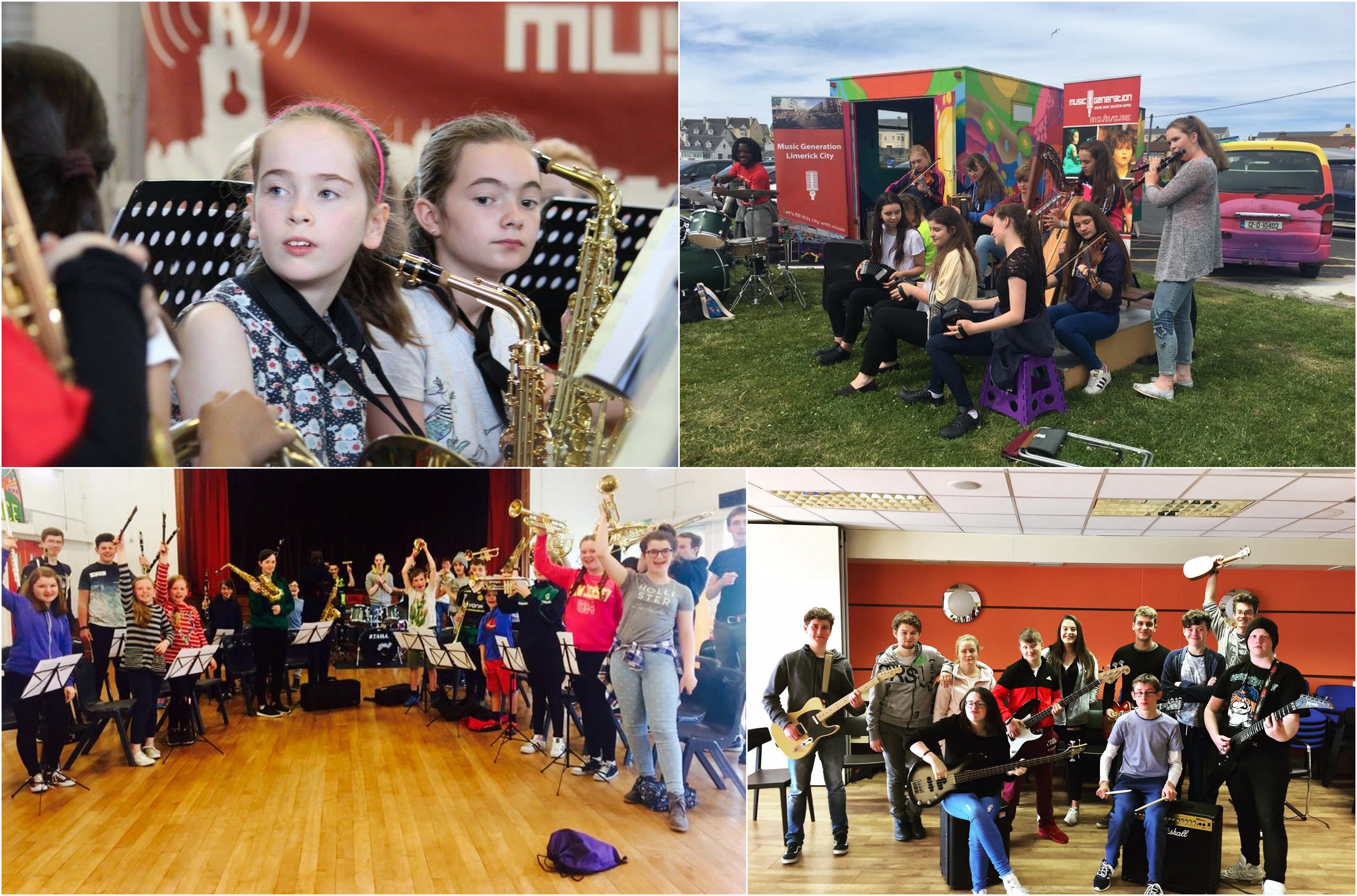 Young musicians in Cork City had the opportunity to write their own lyrics, rap, sing, make beats, record songs all as part of the
GMC Beats Summer Camp in Knocknaheeny
. While along the Lee young brass musicians took part in the
Cork Summer Band Camp
, and
young singers
tested their range as part of
Summer Sing
!
A range of musical genres are being explored through a
variety of camps in Music Generation Laois, including The Music Generation Laois Trad Summer School and School of Rock and Pop,
Limerick City hosted
The Great Big Summer Adventure at the Creative Centre
and a
Creative Workshops for Teens
across various locations in Limerick City.
Corda Connections in Louth
is an ideal summer camp for young string players aged 8 to 18 years – from those just starting out on their journey or instrumental learning to the very experienced looking to develop new skills. Music Generation Louth also had
Pick up and Play Summer Sessions
, a
Youth Wind Band tour
, and participants in the International Harp Festival,
An Chúirt Chruitireachta.
Mayo was jammin' this Summer with the
Jam Bands
camps in
Claremorris
; the
Soundworlds Explorers Summer camp
for ages 5 to 7 years; Parent and Toddler Sessions for ages 1 to 3;
The Core
; and
the announcement of a new Harp Ensemble
, for young harpists aged 10 to 18 years.
Singfesters
, Edenderry Rockers, Mullingar Music Jammers, and young musicians in Birr are busy making music together with
Music Generation Offaly/Westmeath
.
There's a treat for all budding John Coltranes in Sligo, as the
Sligo Jazz Project Youth Academy
, Europe's biggest summer school of jazz, prepares to get underway. And this week the hugely successful
Musical Horizons Summer School 2017
sees participation from 145 participants age 7 to 17, working with 23 tutors in Summerhill College, Sligo.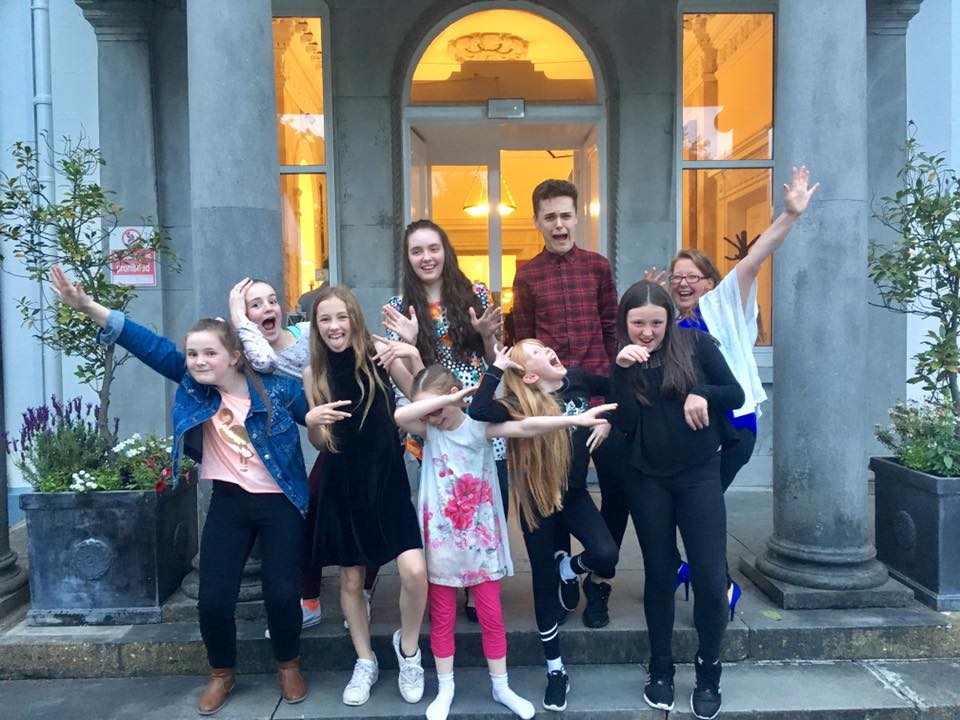 The Music Generation South Dublin
Traditional Ensemble
officially launched at
Ruaille Buaille, the Lucan Children's Music Festival
, which took place in June this year. All the young musicians from Music Generation South Dublin had a wonderful time participating and playing as part of it.
And summer is full of
opportunities for young musicians at Music Generation Wicklow
– including Rock Camps in three locations, a Traditional Music Camp, a Samba Drumming Camp and an iPad Music Camp for teenagers.
That's just a snapshot of the wonderful music-making happening across the country. Don't forget to follow us on Facebook and Twitter for daily news, updates, photos, videos and more from our partners throughout the summer months.