Over a year since the launch of NOISE Music, the unique programme has reached close to 2,500 participants and continues to inspire aspiring DJs, rappers and young artists across South Dublin.
NOISE Music is a youth music programme based in South Dublin County led in partnership with Music Generation South Dublin. Its mission is to make music-making accessible to all and connect young people to the music and artists they choose to listen to. NOISE Music works with young people in Lucan, Clondalkin and Tallaght, through an exciting range of workshops, festivals, projects and events.
Focusing on genres such as Hip Hop, Indie, Electronic, Pop and RnB, the programme aims to offer a 'fresh' and inclusive experience for its participants.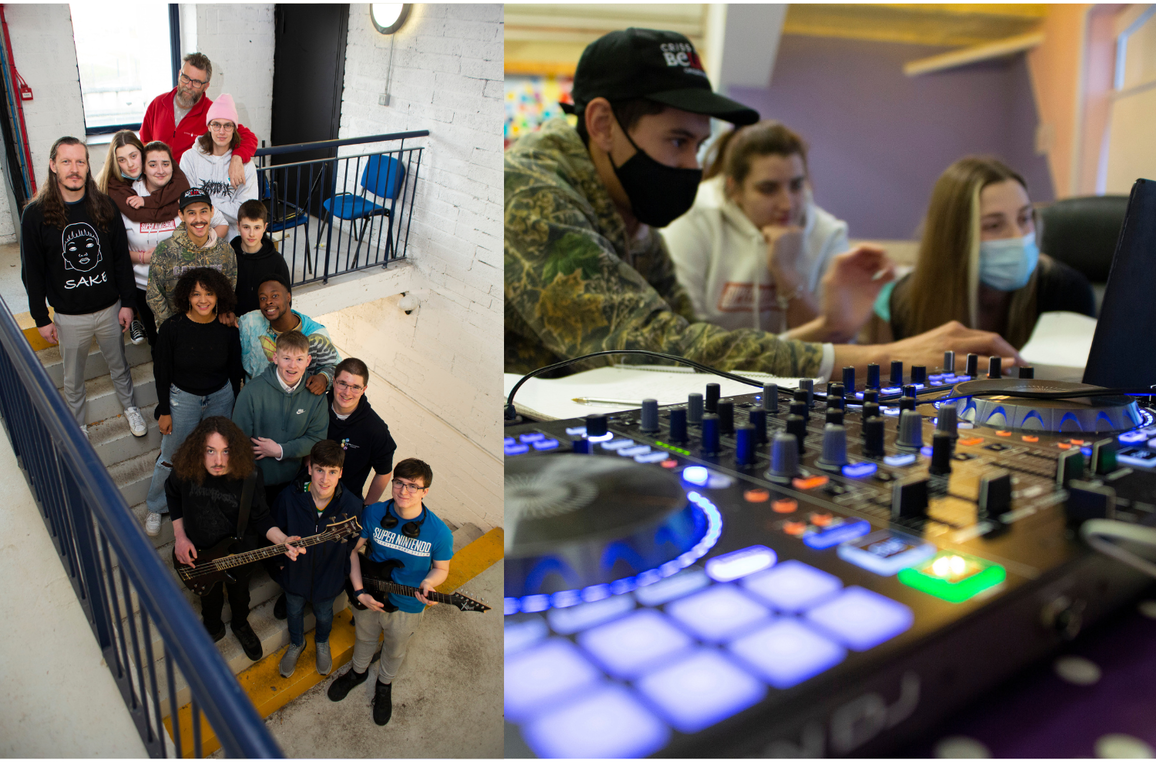 It collaborates with youth services, arts organisations and musicians with shared goal of connecting with 'hard to reach' participants. The young participants have access to industry standard musical equipment and instruments during their sessions and have the opportunity to express their creative side and develop their skills.
The key aim of the programme however is to ultimately develop their confidence and a sense of accomplishment through music. Over a year since its launch in 2021, Music Generation explores the innovative project making musical waves across South Dublin.
"Music is about expression and it's all about creating a space where they can express themselves." Pius, NOISE Music Mentor, Music Generation South Dublin
Creativity, imagination, inspiration and collaboration are the key values of the growing programme. Since its inception, it has developed and expanded its types of programming from DJ courses in North Clondalkin Library to live performances in Tallaght stadium.

In summer of 2022 NOISE partnered with Foróige to host The Big Picture, a new initiative dedicated to empowering girls and young women who identify as non-binary aged 14-18 through writing and recording new music. The young musicians were supported by a team of female-identifying DJs, producers, songwriters, and performers including Ais, Zali, Dreamcycles, Bambi and Anie Verthen.
The first project culminated in a dedicated performance on Culture Night 2022.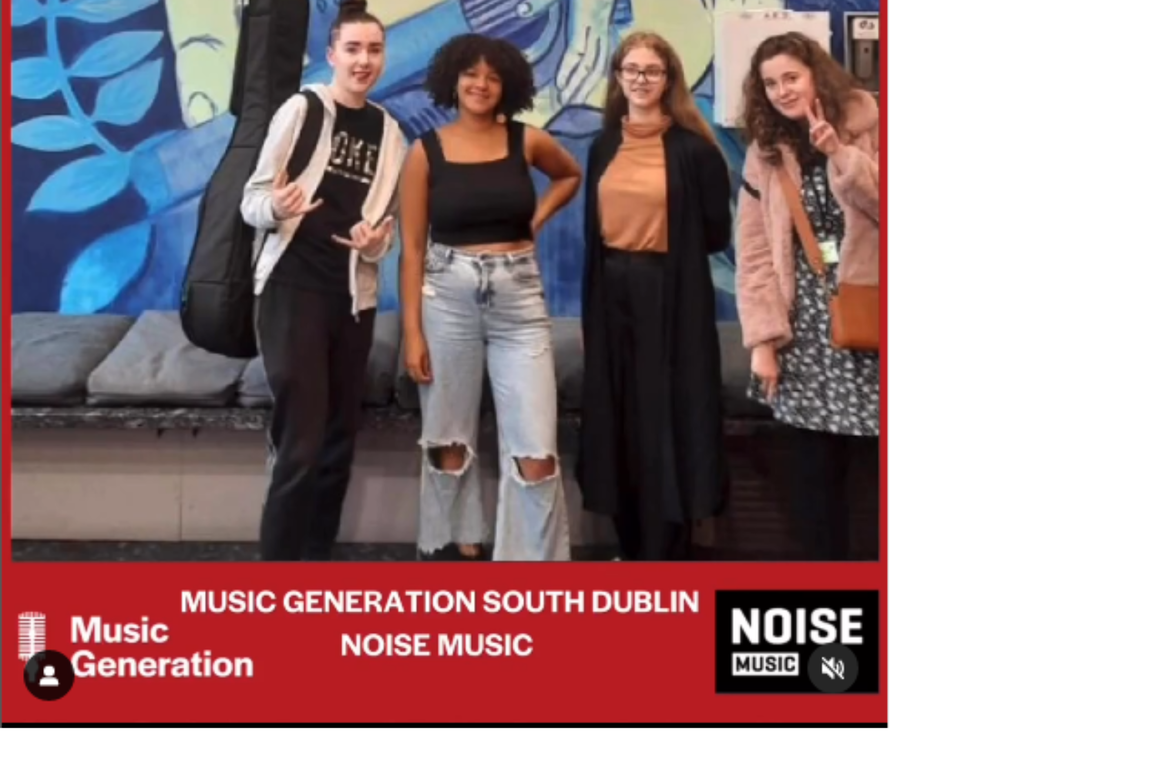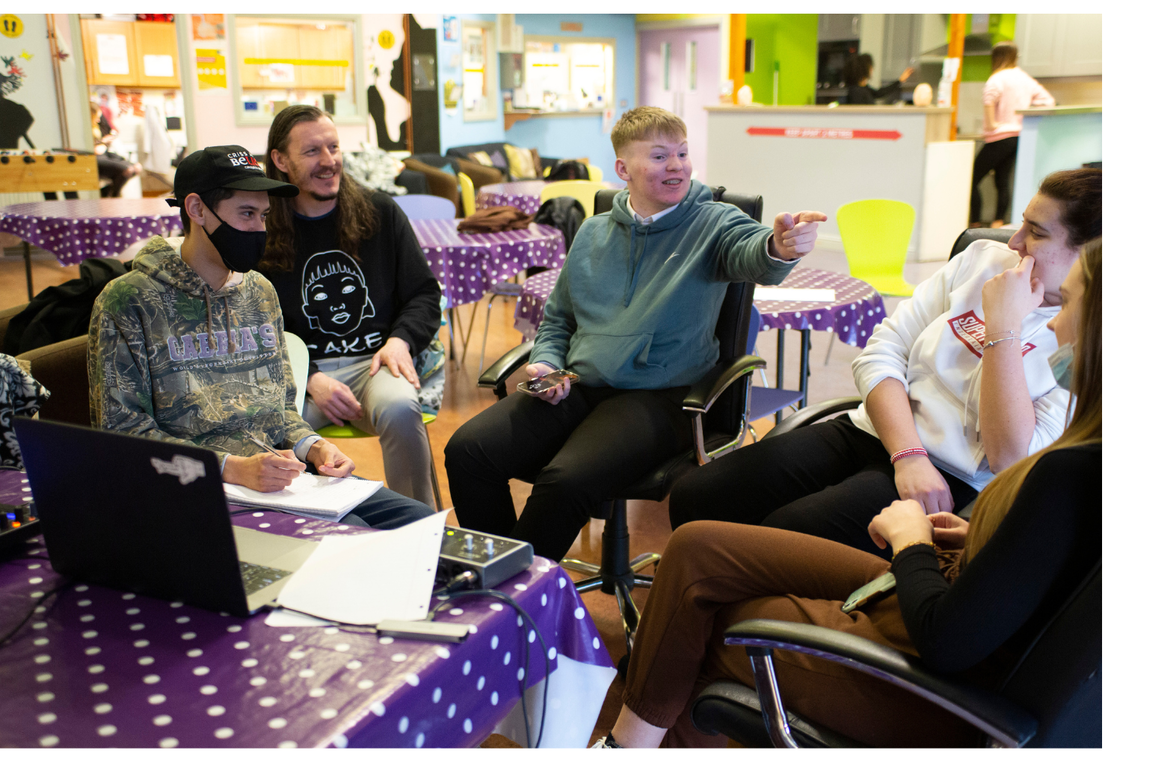 We took some time to chat with Jack, an aspiring DJ who has attended the programme since its first pilot in September 2021. Jack from Lucan has been attending Youth Crosscare services in Lucan since the age of eight. With no musical background previously or access to lessons, Jack began the NOISE music programme in its first pilot in September 2021.
Now in sixth year, music has become a huge part of Jack's life.
I did music for my junior cert, got a B in higher level so I knew a bit from that. I didn't really enjoy it though. I thought it would be more like this programme. I'd be more into rap and all that and it's all very classical.
Jack enjoys rap and electronic music and has been thrilled to be able to explore his musical side for the first time learning how to express himself and create music in the genres he loves the most.
Jack explains how the young musicians are introduced to different genres with their mentors. Each has the option to explore songwriting, metal, DJ'ing, rapping or lyric writing.
I tried the pop/rock room. We tried doing it all together but realised our styles of music just didn't really blend together. We have so many different tastes of music that it just kinda couldn't blend together so we preferred to split it into who has similar music tastes.
Despite choosing to focus on DJ'ing and electronic music, Jack has been learning more about new genres and artists he may not have been exposed to before.
A few have been suggested to me that are quite good and I've also suggested some to the mentors so we're learning from each other. I was actually showing them a new artist this evening!
Music is something that has always held significant meaning in Jack's life and now Jack has a weekly outlet to connect with other like-minded aspiring DJs and musicians.
Music means a lot to me – on the way to and from school, at lunch, I always listen to music. Even free class I immediately I throw in the airpods. I think it relaxes me . Like it's handy. I always get given out to by my rugby coach at school and my business teacher that I leave my airpods. It gets yourself relaxed, ready to go and calms your nerves.



NOISE Music has continued to opportunities for inclusivity within the arts and has recently collaborated with Independent Living Movement Ireland to host Your Music Made by You, a series of workshops in DJ'ing and beat-making in Tallaght Library as part of the Social Inclusion Festival.
DJ Collective (NDJC) was also established in 2022, which works specifically with young people who are interested in DJing and considering pursuing it as a career. NDJC worked with Dublin Digital Radio to offer its young participants their first live radio DJ slot. Live DJ performances were also hosted at North Clondalkin Library with support by Give us the Night and DJ Sunil Sharpe.
The strength of the programme may be attributed to the NOISE Collective. This collective is made up of mentors and artists that are shaping the Irish music scene today who can offer their insights and experience of the music industry The NOISE Music mentors also aim to encourage young people to develop leadership and mentorship skills, and to have a sense of ownership over the programmes that they participate in.
Workshops and live Q&As are developed for schools, local community hubs with artists such as MayKay, Gemma Dunleavy and Gaelic Drill artist Sello.
"Through a variety of festivals and programmes NOISE Dublin provides support and opportunities for young people to learn, train, experience, and work in the arts. Our goal is to ensure that young people have a chance to take part and progress in the arts either through one-off events or long-term career plans" Gerry Horan – NOISE Music Programme Director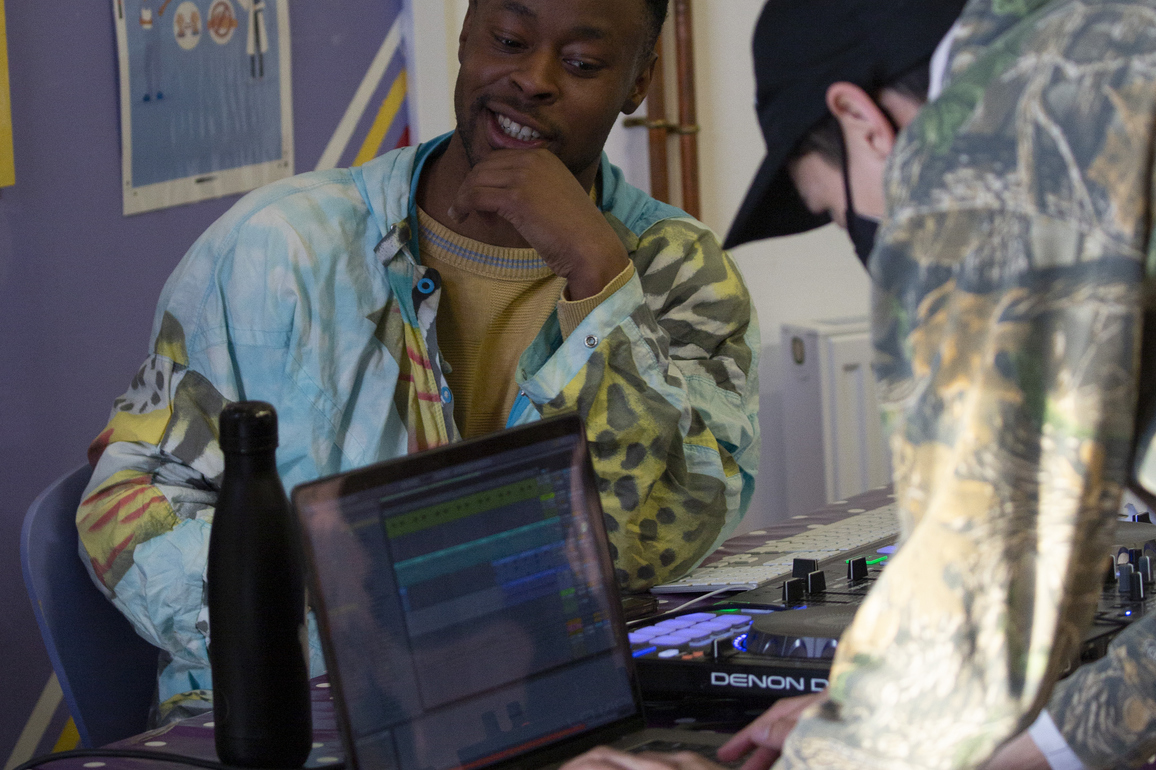 Music Generation National Development Office sat down with Musician Mentor Pius who tells us about his role, responsibility and passion involved with being a NOISE Music mentor.
How did you get involved as a Mentor on the NOISE Programme?
I was singing at an event. Tony explained to me there is something you might be interested in. There was young people at the event and he thought the way I interacted with them this would be suited to me. It's been challenging for myself. I want to give as much as I can. It can be quite fulfilling to have a young person tell you, you may not know them on a personal level, they tell you they had an impact on your life somehow, it can be quite rewarding.
I never thought when I was younger I would be some sort of teacher. I know now I enjoy leading in some sort of way while still l learning this is my first time being a teacher and an artist in a music sense. I've worked with young people every year in summer camps. I never have really thought of myself as a professional in music. It's nice now to be able to create a curriculum and structure for it.
Have you learned from the participants?
Yeah. Oh my god. Today even specifically. I'm always thinking and sometimes perspective is everything. You don't know why a young musician isn't as cooperative as another person. Maybe you don't know what's going on or what happened for them in school that day, so there's a lot of perspective and listening to someone.
My mam said something to me, she is always about youth. Don't see young people in a way someone who knows them does. Don't put them in a box. See them in the most positive light. You have the skills and opportunity to do anything you want. You're able to do anything you want. Even today I tried to put this into effect – today what I have learned - perspective.
Maybe if someone isn't responding – try to be as understanding as you can while being professional. Be honest and don't baby them.
What is unique about NOISE Music?
For me it's confidence. Many they have already displayed skills. One thing I noticed is rhythm. Sometimes it can be hard to understand.

All had such interest and it was more about bringing out their creativity rather than skills. Music is about expression and it's all about creating a space where they can express themselves.