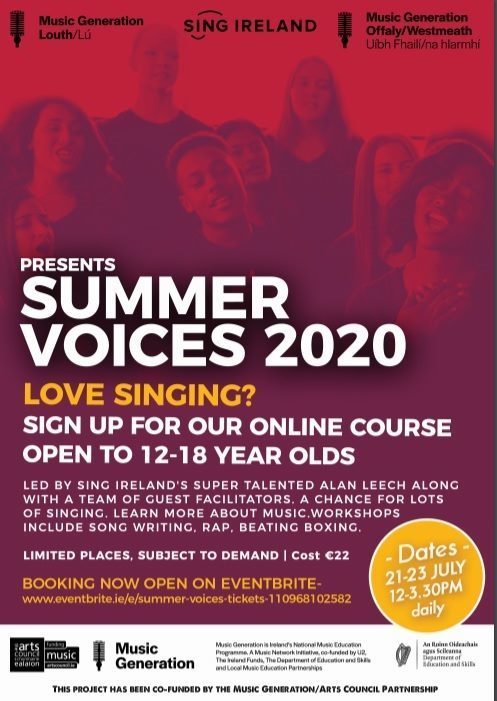 Co. Louth VEC, on behalf of Music Generation Louth, seeks to form a panel of vocal / instrumental / musicianship / ensemble music tutors to deliver music tuition throughout the county for children and young people up to 18 years. Musicians practicing in ALL instruments / vocal styles and genres of music, including music technology, are welcome to apply. Applications are also welcome from those specialising in the teaching of practical musicianship and/or leading musical ensembles.
For further information and an application form, please contact:
Human Resources Section, Co. Louth VEC, Chapel St., Dundalk
Tel: 042 9364635 Email: recruitment@louthvec.ie/ www.louthvec.ie
Closing date for receipt of completed application forms: 12 noon on Monday 7 November, 2011.